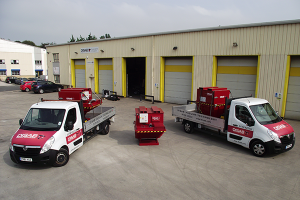 The rapidly changing situation due to the current Corona virus pandemic is affecting all of us, and together, we're facing unprecedented and challenging times.
At DISAB UK, the health and wellbeing of our people, our customers, and our communities is our absolute priority.  We are closely monitoring and adapting as the situation unfolds, and I wanted to give you an update on what we are doing to help to keep everyone safe and well.
We are closely following the Government's advice and since Monday 23rd March, we have introduced home working for all our staff that are able to.  We will continue to pay our people and do all we can to support their wellbeing.
We are still continuing to operate our business and would like to reassure you that we are still here if you need us.  As to be expected, there maybe some disruption to our usual service, so if this does occur please bear with us.
We are chartering unnavigated waters and it is a challenging time for all of us as we care for the health and safety of our loved ones, friends and colleagues.
Keep safe and well.
With best wishes,

Richard Eve
Managing Director
Disab UK ltd.  richard.eve@disab.com