DISAB UK were proud to play a small part in the process of constructing HMS Queen Elizabeth, a new class of aircraft carriers that will be the biggest and most powerful warships ever constructed for the Royal Navy with a full displacement of 65,000 tonnes. At 280m, the HMS Queen Elizabeth is longer than the Houses of Parliament (265m).
We were approached by our longstanding client Wood Group, to provide an Industrial vacuum unit to help in the shot-blasting aspect of their contract for the building of HMS Queen Elizabeth.
The Wood group own a number of grit recovery units from Disab and decided they wanted to use the BagVac to help reclaim all the spent shot. They have had great success using this machine on bridges all over the country so it seemed like a great fit for this long project of blasting and painting an aircraft carrier. The units ability to recover grit over very long distances and its reliability were key factors in the choice.
If you haven't seen it already you can still watch the BBC1 documentary 'Britain's Biggest Warship' on BBC iplayer. Just click on the image below.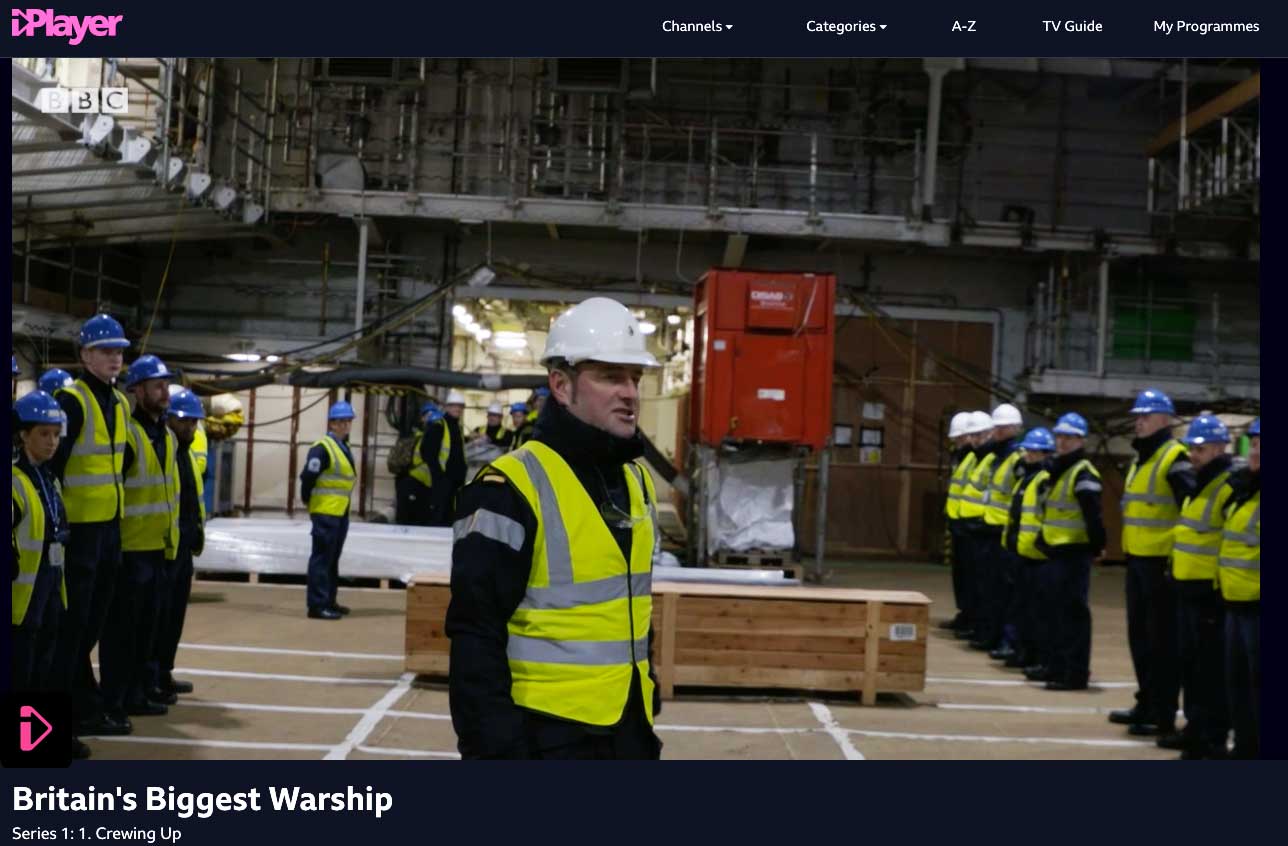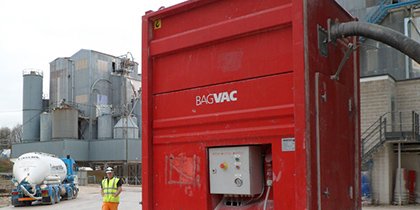 BagVac Product Overview
Powerful 16.5kw unit
Can pick up microscopic dust to 50mm debris over long distances
Automatic discharge system
Fully enclosed recovery system
Filter system for dry and moist material
Automatic ATM filter cleaning system, without compressed air
Complete start/stop controls
Retractable legs for ease of transport
Easy to operate
HEPA safety filters available
ATEX models also available
Available for long or short-term hire, or for purchase
Cleansing Service Group
"The BagVac's™ an excellent bit of kit, it's very reliable, clean because everything's fully enclosed and that means there are no dust issues either. We'll certainly be using one of these machines again."

Cogent Power
"The BagVac™ transformed the way we dealt with spent shot. For the first time we could suck up the good shot that leaks constantly from the hoppers, and instead of throwing it away and having to re-order more, we have been able to recycle it back into the shot blasting process."

Longcliffe Quarries
"The BagVac™ helped us address and achieve key operational objectives including reduced dust generation and exposure, improved housekeeping, and increased efficiency. We think it's brilliant!"

SITA UK
"The BagVac™ enabled my team to remove two to three tonnes of fly ash and general dust build up from around the EfW plant well within the timing of the maintenance outage we'd planned. It was much faster, and more time was spent cleaning than emptying things or moving equipment around!"

Wood Group
"The BagVac™ was pulling between 5-6 tonnes per hour of grit along 200 metres of hose. That kind of reliability and performance adds a lot of value to the work we're doing, so we've gone ahead and purchased two of them."

Talk to us today
Whether you require a tailor made solution, want to hire one of our industrial vacuum units or simply wish to discuss your requirements in more detail, call us on 01737 246 649 or use the button below to enquire online.