For our customers in the recycling and waste processing industries, DISAB units provide the flexibility to not only go wherever they're needed on site, but to also pick up a variety of material such as metal, glass, plastic, paper, wood, rubber and waste electrical and electronic equipment (WEEE).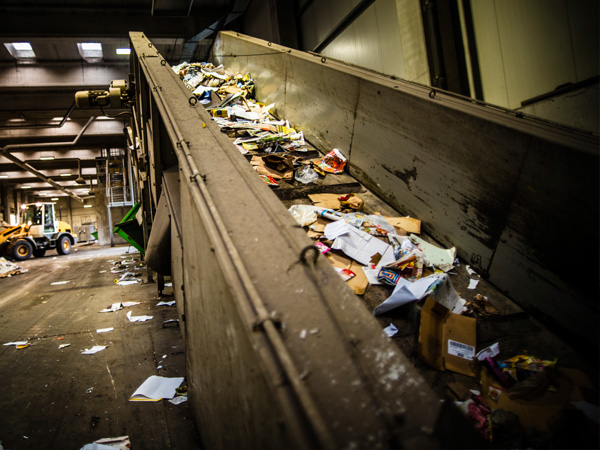 CORY ENVIRONMENTAL: MRF CLEANING Case Study
Norfolk Environmental Waste Services
"A major part of our responsibilities is to ensure that the working environment is safe and as far as possible, dust-free. Suppression systems are one thing, but removing the dust at source is the real solution, and there's no better way to do that safely and effectively than with a really powerful vacuum system that can reach any part of the plant. That's what we've now got, and for us the DISAB centralised vacuum system is an ideal cleaning and dust removal solution."

Cory Environmental
"The installation of the DISAB centralised vacuum system has made all the difference. We can go to any part of the plant wherever the spillages are heaviest, or wherever the dust needs to be removed. All the vacuumed waste goes to residual bins via the fixed pipework system, and is usually able to be recycled back into the process."

Rehab Glassco Ltd
"The BagVac™ is easy to use. The team use it now to remove glass dust from wherever it settles, whether it's on the floor, in tight hard to reach places or on higher levels. It's absolutely made a noticeable difference to the environment. We're collecting about a tonne of glass dust a week using the BagVac™ and we're able to recycle it all straight back into the process."

M.D.J Light Brothers Ltd
"The CompVac™ makes the cleaning up around the shredding and granulating equipment much faster, more efficient and more effective. It makes site maintenance that much easier for the team and its efficiency and ease-of-operation mean they can spend more time on their core jobs."

Talk to us today
Whether you require a tailor made solution, want to hire one of our industrial vacuum units or simply wish to discuss your requirements in more detail, call us on 01737 246 649 or use the button below to enquire online.