Busy production lines can only be shut down for the minimum of time for maintenance and cleaning tasks, so our customers working in the steel and heavy engineering industries find our powerful DISAB units the best option for quickly removing debris such as heavy swarf, metal chippings and sand.
Gaining access to awkward areas around machinery is also a benefit they appreciate.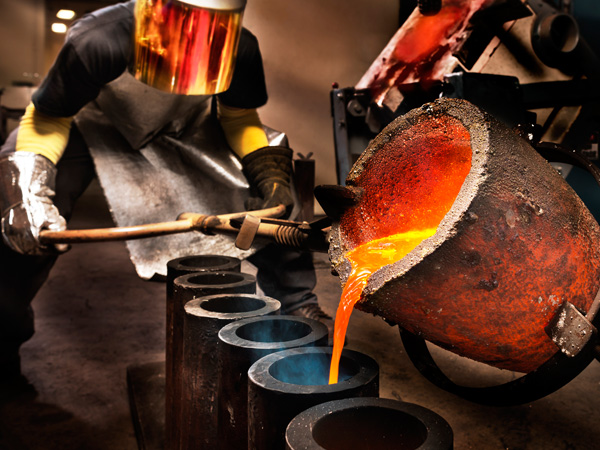 TATA STEEL: STEELWORKS CLEANING Case Study
Tata Steel
"The SkipVac's suction power means an operative can clean around the arc welding machines, down the pits and around the cable trays and conveyor lines. There are all sorts of awkward places you need to get to, in order to clean away the waste material. The SkipVac™ maximises the time spent on cleaning and housekeeping, and compared to the way we used to do things, we're far more effective and efficient now."

Davy Markham
"Keeping areas clean of all the scrap swarf and chippings is an obvious requirement, and machine shops like ours not only need regular attention by our staff, but also quarterly deep cleaning with equipment that's powerful. "The CompVac™ has proven itself to be very effective at doing this."

United Bright Bar
"Using a SkipVac™ was far easier and faster to vacuum out all the scale waste, especially with the depth involved – the gear mechanisms are a metre deep underground making it very difficult and time consuming to clean out. With the SkipVac™, the job now takes around 15 minutes to an hour, and we now do it as part of the normal daily working schedule in between jobs when the machines are safe to work on. This has saved us a day's overtime at the weekends."

Talk to us today
Whether you require a tailor made solution, want to hire one of our industrial vacuum units or simply wish to discuss your requirements in more detail, call us on 01737 246 649 or use the button below to enquire online.