Whether they're maintaining and repairing huge structures such as ships, rigs, silos or piers, or dealing with thousands of tonnes of bulk material in sheds and storage bays, Ports and associated companies throughout the UK, are turning to DISAB for an all-encompassing solution for their dust and waste issues.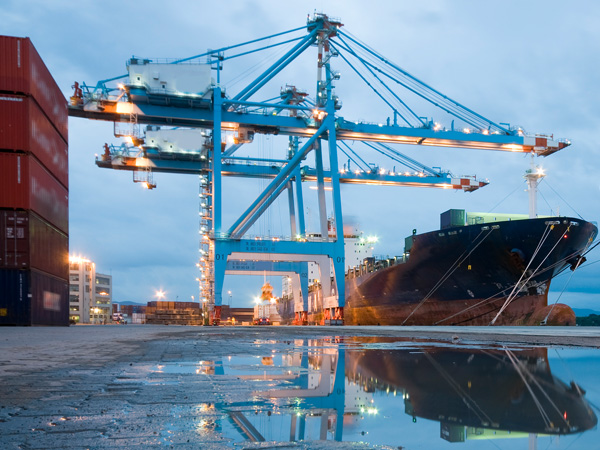 Harris Pye
"No dust or spent shot could escape into the atmosphere or keyside waters, so the BagVac™ sounded ideal for this particular job, as we had to ensure the grit and any related waste and dust was all collected from within the working area. You can also move the BagVac™ around with a forklift, so you don't have to wait for 3-4 hours before a crane's available to do the lifting. We vacuumed up about 180 tonnes of grit, during the refurbishment project on the North Sea drilling rig and the workers told me they were very happy with the machines."

Bristol Port
"We're using our TrailerVac™ several times every week. There may also be occasional spillages that we need to suck up and, where appropriate, put back into the relevant storage bay. It's a constant part of our mission to provide top quality storage and grain handling facilities. We need to get access for cleaning as high as 25 metres up in the warehouse. With the TrailerVac™ providing the suction power on the ground, we've always found there's plenty of pull at the end of the hose. That makes dust removal at these heights and distances really easy, as well as being much safer for our employees. We're not just talking about the amount of pull when the hose is horizontal either; we're talking about 25 metres straight up!"

Solent Stevedores
"We have to maintain the storage facility to a high standard in order to comply with the standards required by TASCC, UFAS and ISO 14001, and our customers usually come to check the state of things as well, as part of their own auditing procedures. DISAB UK showed us what their CompVac™ could achieve, and it was obviously a far more efficient way of doing things, especially when it comes to the major clean ups we have to do annually."

Talk to us today
Whether you require a tailor made solution, want to hire one of our industrial vacuum units or simply wish to discuss your requirements in more detail, call us on 01737 246 649 or use the button below to enquire online.