Our glass manufacturing and processing customers find the DISAB units' flexibility a major benefit when it comes to cleaning up dust and debris from various parts of a plant.

The range of material the units can recover and the fact that it can be returned back in to process is also key.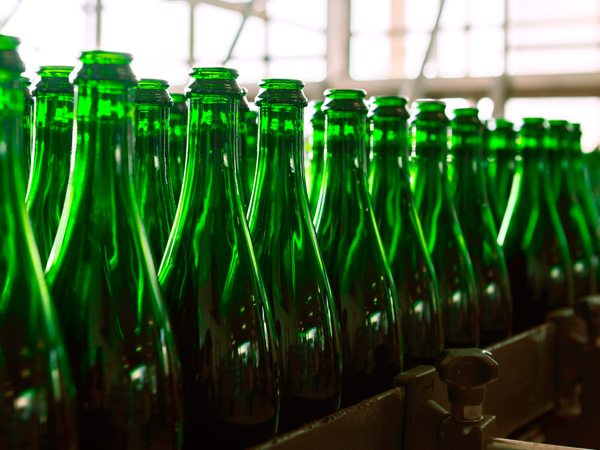 ALLGLASS: AIRBORNE DUST REDUCTION Case Study
Quinn Glass
"The BagVac™ is used every week in the Raw Batching part of the factory to deal with spillages of sand, powdered limestone, cullet (crushed, recycled glass), soda ash, and other raw materials used in the furnace process to make gobs of molten glass. The advantage of the BagVac™ is that the spillages can, if appropriate, be returned and recycled back into the production process, helping to save money and increase our overall efficiency."

Ardagh Glass
"We had a major issue dealing with wet sand and cullet, as there are areas in the sub-basement that are barely accessible to clean up sand spillages and cullet from under the conveyors. Getting the CompVac™ has been brilliant. We found it has a lot of suction power, as we could lift wet sand from 15 ft below using the flexible hose and nozzle supplied. When shifting dry sand or even cullet, we are often working with up to 100 metres of suction hoses coupled together, which makes cleaning under conveyors much easier. With that sort of reach, we can park the CompVac™ wherever convenient, and know we've got the suction power we need to do the job."

Allglass
"The CompVac™ with its vacuum power and capacity has transformed the way we deal with dust removal. A particular virtue is that the whole system is fully enclosed, so there's no risk of any of the dust you collect escaping into the atmosphere. Another major difference with the CompVac™ was that for the first time we had the suction power and ability to vacuum up any dust build-up anywhere. With our furnaces and other processing equipment, there are all sorts of nooks and crannies where dust builds up, but now we have the gear to do the job properly."

Talk to us today
Whether you require a tailor made solution, want to hire one of our industrial vacuum units or simply wish to discuss your requirements in more detail, call us on 01737 246 649 or use the button below to enquire online.