BIOMASS & WASTE TO ENERGY
With large quantities of dry, dusty waste to recover, remove and reuse, our customers in the Biomass and Renewable Energy sectors find DISAB units the ideal choice for safe dust and waste removal that can easily be returned back into process.

The improved working environment also helps them achieve the strict H&S standards and permits required to operate.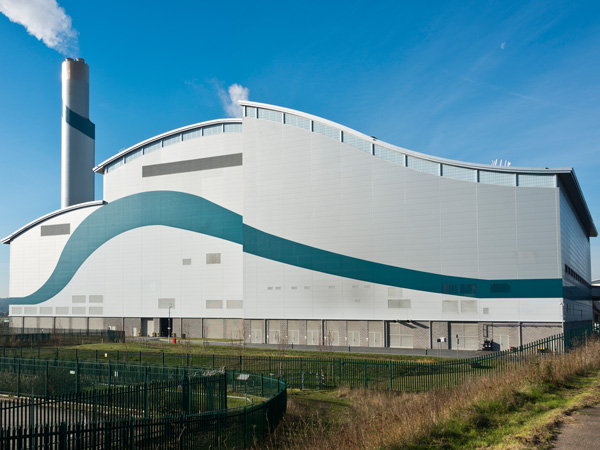 DUNDEE ENERGY RECYCLING LTD: DUST & DEBRIS REMOVAL Case Study
Amery Court
Twice a year we need to remove the dust lying underneath the drying floor, which is usually around five tonnes. Given the difficulty of the access underneath the floor, the CompVac™ proved to be an ideal solution for doing this. Those five tonnes of waste woodchip dust and material is pelletised and put back into the CHP system for processing and gasification, and it's much easier to do when all the dust and waste material has been sucked into the CompVac's internal hopper. We simply lifted the unit with a forklift, took it to another part of the farm and emptied the woodchip waste straight into the pelletiser.

Newlincs Groupe
Dust is a major issue and removing it from everywhere we can is a daily part of our operational regime. We focus on the key sections of the Energy from Waste plant, and the BagVac™ will be in one part for a month or two, before being moved to the next part. Besides its portability, it's highly flexible and we can get pretty well anywhere we want to. Getting the BagVac's one of the best investments we've made in general housekeeping standards, and it's making the working lives of my operatives much easier and safer as well.

MES Environmental
The Environmental Agency issues our permit to operate and that means we must achieve or surpass their pretty strict standards. With monitoring regimes throughout the plant for sensing emissions, we have to be very thorough and the BagVac™ clearly helps us achieve suitably high standards. After removal, all the dust and spillages are recycled if from the main line, and put back into the incinerators for processing

Talk to us today
Whether you require a tailor made solution, want to hire one of our industrial vacuum units or simply wish to discuss your requirements in more detail, call us on 01737 246 649 or use the button below to enquire online.