Grain processors and feed producers have to comply with various operating standards and strict regulations, such as the Universal Feedstuffs Assurance Scheme (UFAS), Trade Assurance Scheme for Combined Crops (TASCC), Feeds Assurance Scheme (FEMAS) and Control of Substances Hazardous to Health (COSHH).

Our customers in these industries use DISAB units to not only improve housekeeping and environmental standards, but also to recover a valuable commodity that can be recycled back into process.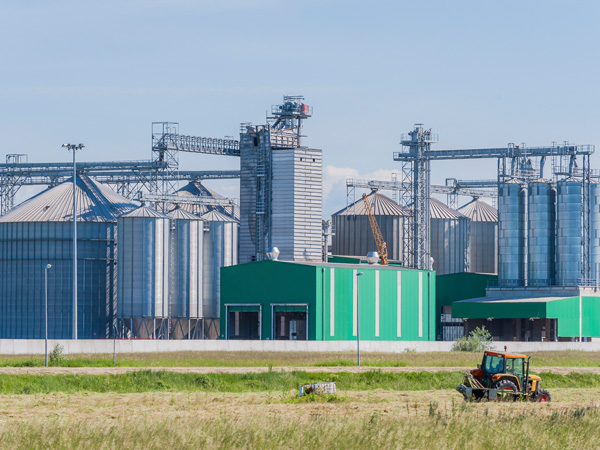 AE HILTON AND SON: GRAIN STORE CLEANING Case Study
Wynnstay Group
"With the quantities of spillages, waste and dust involved – spillages can be as much as two tonnes at a time, and are typically 200 to 300 kgs – the CompVac™ makes it far easier for our cleaning teams to keep on top of things and ensure the grain mill is cleaner than it has ever been. Because it's vacuum-based and fully enclosed, there's no risk of dust escaping at any point of the process either. Depending if it's clean enough, we can either recycle it back into the processing plant or dispose of it. Typically we'll be able to recycle around 70-80% of the spillages, which saves us a lot of grain, money and time!"

Frontier Agriculture
"There's no contest – the SkipVac™ out-performs the other equipment, and it also reduces secondary dust generation, the inherent drawback of doing things manually."

Simpsons Malt
"The SkipVac™ is quiet, very efficient, and with the hose and extensions very good at getting into all the awkward places. We're exceeding TASCC standards, and good housekeeping is now a far simpler, easier and safer thing to do. The SkipVac's proved to be ideal for our sort of operation."

Talk to us today
Whether you require a tailor made solution, want to hire one of our industrial vacuum units or simply wish to discuss your requirements in more detail, call us on 01737 246 649 or use the button below to enquire online.