AE Hilton and Son: Grain Store Cleaning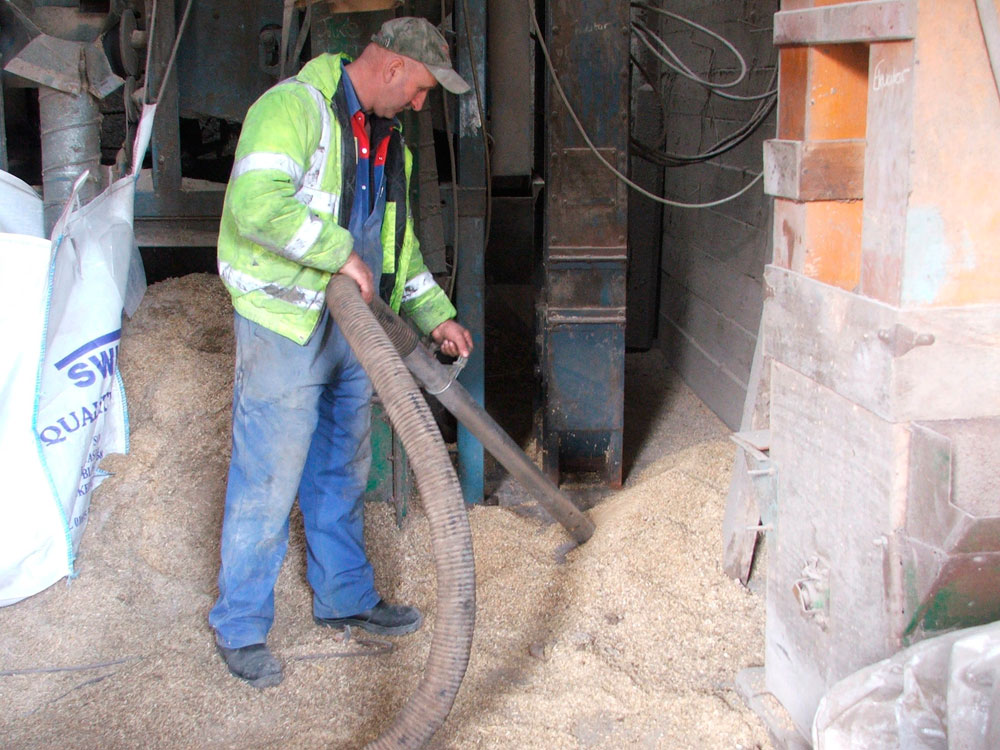 Project information
Project: Dust removal to meet Universal Feedstuffs Assurance Scheme (UFAS) standards
Client: AE Hilton & Son
Products: SkipVAC
Project Background
AE Hilton & Son produces animal feeds in the greenest way possible, and specialises in equine feeds because horses are particularly prone to respiratory risks.
Over time this dust builds up in all sorts of places around the feedstuffs areas, so keeping the premises and equipment clean is a constant part of the housekeeping regime.
Whilst AE Hilton & Son have used smaller suction equipment before, it was a very laborious process and the results were only adequate at best.
John Hilton who runs the company chose a free demonstration of the SkipVACs capabilities. Once he saw what it could do, it was an easy decision to hire a SkipVAC and give his premises a really good deep clean from top to bottom.
"With the SkipVAC, we've been able to give the whole premises a real cleaning up, and it really helps to back up our whole approach to making animal feedstuffs in a greener and more environmentally-friendly way, when visitors can see premises that are really clean and well managed."
"The machine's performed very well, and it's far more effective than using brooms, shovels and barrows. It's also easy to move the SkipVAC with our forklift to wherever we need it. We'll definitely be hiring one again to keep our premises really clean. It's not just about complying with all the UFAS and COSHH regulations and guidelines, it's about showing anyone that we mean what we say about producing animal feeds in the best and greenest way possible."
Product Features
Having a SkipVAC on site can save time and money. Not only is it labour saving but if the material that needs to be recovered is highly valued the machine will pay dividends. It will also improve Health & Safety – there's no need for back-breaking manual collection with shovels and brooms, and highly advanced filters ensure harmful dusts are safely contained. If regular clean ups are a necessity, to pass inspections or comply with regulations, then DISAB machines are essential.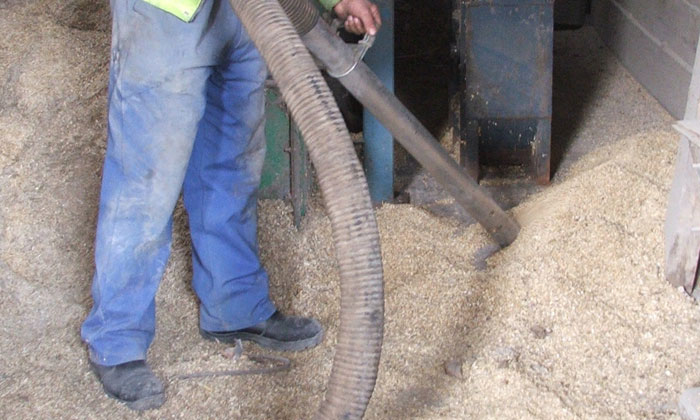 Product Overview
Powerful yet compact self contained unit
Fitted with forklift sleeves so fully mobile
Removes anything from dust up to 40mm debris
Operated via a standard 32 amp 3 phase power supply
Waste collected into integral skip for easy disposal or recycling
Suction distances up to 100 metres
Suction capacities up to 4 tonnes per hour
Exceptional filtration levels, including optional HEPA filters
Labour saving – cleans up in minutes what can take days done manually
Easy to operate
Quiet in operation
Can be used for powering fixed pipework vacuum systems around multi-level sites
Available for long or short-term hire, or for purchase
WHY DISAB?
 CUT TIME AND SAVE MONEY
Waste removal is faster, easier and more efficient, less time is spent by operators cleaning and large capacity collection mean less time spent emptying too. So downtime is significantly reduced.
Large deposits can be sucked up quickly from virtually anywhere and safely disposed of, or recycled back into process. So, if recovered material is valuable, huge savings can be achieved.
Because our powerful vacuum technology removes fine particles from the atmosphere, there's far less dust to get into the moving parts of your plant or damage bearings, which will mean greater reliability, less downtime, and a longer shelf life for your equipment.
 IMPROVE HEALTH AND SAFETY
There's no need for lengthy, back-breaking manual collection. Thanks to our fully enclosed systems and highly advanced filters, harmful dusts are instantly removed and safely contained, minimising the risk of dust exposure to your employees.
Talk to us today
Whether you require a tailor made solution, want to hire one of our industrial vacuum units or simply wish to discuss your requirements in more detail, call us on 01737 246 649 or use the button below to enquire online.