Callow Rock Quarry: Aggregate Dust Solution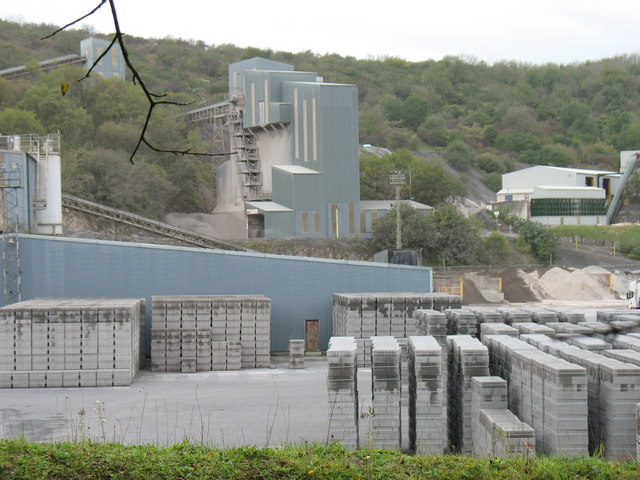 Project information
Project: Aggregate Dust Solution
Client: Aggregate Industries
Products: DISAB BagVac
Project Background
At the Aggregate Industries' Callow Rock Quarry, thousands of tonnes of limestone are quarried and processed down to dust and up to 20 mm for aggregates and concrete products. The resulting dust and spillages need to be cleaned out every week from around the plant and equipment, especially the secondary process plant, most of which can then be re-cycled into market-ready product.
At Callow Rock Quarry the HSE guidance about vacuuming rather than sweeping and using brooms and brushes has long been regarded as standard practice, and was the reason for getting the BagVac over a decade ago. While Aggregate Industries pioneered this approach, thanks to attitudes to HSE changing dramatically throughout the industry, for many using a Disab Industrial Vacuum is now normal practice.
As the dust settles everywhere, anything above floor level presents a serious H&S problem if it was brushed or swept rather than vacuumed away. This is highly relevant to the operation at Callow Rock Quarry as some of the plant goes up to five storeys.
Putting the BagVac's vacuum power to work, five storeys up
The Callow Rock Quarry operation has been using a DISAB BagVac for 10 years, and with regular servicing, the unit's still going strong and helping the team remove around a tonne or two a week of limestone dust and spillages from around their plant and site.
When the BagVac was first rented, it was soon realised a fixed pipework system was needed along with multiple inlet valves, so that the BagVac could power the pipework system with the vacuum, and operatives only needed to plug in their flexible hose and cleaning head to deal with the dust wherever they found at whatever level.
Consequently, all the waste material collected is sucked down into a handy one tonne collection bag, and can be tipped back into the process that turns the materials into finished product.
"It's easy to use, the servicing and support is very good, and as we've been using our BagVac for 10 years and longer, it's incredibly reliable as well."
"When it comes to servicing, we've found that the annual service performed on site is always very good, and the response from any calls we may need to make to the DISAB UK office is always very proactive as well. It's these sort of details that make all the difference when you reckon up which company you want to go with!"
Reg Minty
Product Features
Bagvac offers an much more efficient and safer solution to cleaning up dust and spillages compared with previous manual efforts.
Using Bagvac the quarry is able to clear up to four to five tonnes of waste which can be returned to their manufacturing process.
Product Overview
Ideal machine to meet HSE compliance requirements and internal dust standards
First class servicing
Provides flexible cleaning solutions for your workforce
Reduces waste / maximises profit
Reliable machine offering long term ROI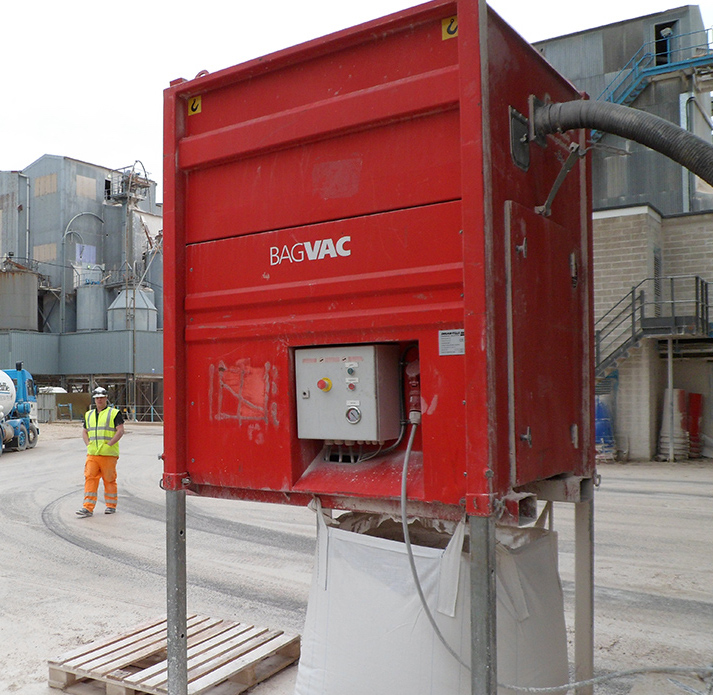 WHY DISAB?
 CUT TIME AND SAVE MONEY
Waste removal is faster, easier and more efficient, less time is spent by operators cleaning and large capacity collection mean less time spent emptying too. So downtime is significantly reduced.
Large deposits can be sucked up quickly from virtually anywhere and safely disposed of, or recycled back into process. So, if recovered material is valuable, huge savings can be achieved.
Because our powerful vacuum technology removes fine particles from the atmosphere, there's far less dust to get into the moving parts of your plant or damage bearings, which will mean greater reliability, less downtime, and a longer shelf life for your equipment.
 IMPROVE HEALTH AND SAFETY
There's no need for lengthy, back-breaking manual collection. Thanks to our fully enclosed systems and highly advanced filters, harmful dusts are instantly removed and safely contained, minimising the risk of dust exposure to your employees.
Talk to us today
Whether you require a tailor made solution, want to hire one of our industrial vacuum units or simply wish to discuss your requirements in more detail, call us on 01737 246 649 or use the button below to enquire online.