Cory Environmental: MRF Cleaning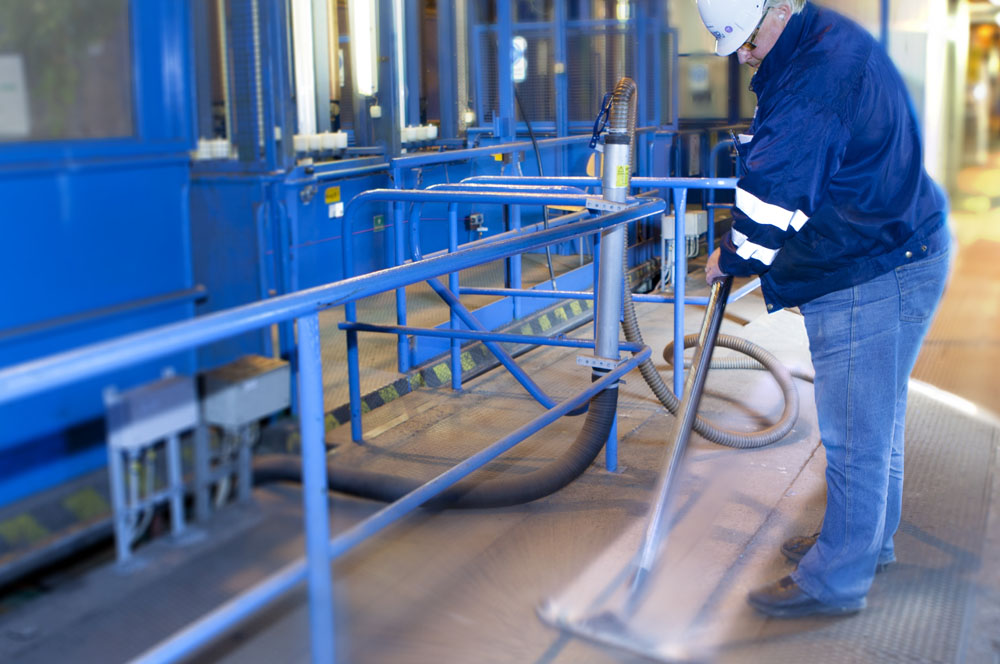 Project information
Project: Dust and Spillage Solution
Client: Cory Environmental
Products: DISAB Central Vacuum
Project Background
Cory Environmental was keen to improve its general housekeeping practices at its recyclables plant in Wandsworth, London, and to meet and surpass Environmental Agency standards. Broom, brush and barrows were used to deal with dust and spillages creating greater airborne dust and causing the plant to stop whilst the dust was dealth with.
DISAB provided an on-site consultation and designed & installed a bespoke centralised vacuum system. Providing a flexible, reliable and effective solution that means an end to plant downtime and major savings in time and money and healthier working environment that meets European Standards.
"We used to use brooms and brushes, and had to stop the plant for at least an hour every day in order to deal with the dust. It just wasn't effective, especially at a really busy plant like this which needs to run five days a week."
"The installation of the DISAB centralised vacuum system has made all the difference. We can go to any part of the plant wherever the spillages are heaviest, or wherever the dust needs to be removed. All we have to do is to plug in the flexible suction hose to a conveniently located inlet valve, and it's a simple job to remove whatever dust or waste needs to be dealt with."
"It's completely different now, and the levels of housekeeping and tidiness are much higher, and much more obvious to everyone who comes to work here. All the vacuumed waste goes to residual bins via the centralised pipework system, and is usually able to be recycled back into the process."
Richard Edwards
Product Features
DISAB's centralised systems have two particular features that make them significantly more effective for their operators. First, is a system called Smart which allows operatives to set a large number of variables for everyday usage.
Second, there is a self-cleaning system for the filters based on the propriety ATM valve. This is designed into the DISAB PacVacTM 37 Kw power plant that generates the suction power for the 300 metre long pipework system and its 30 inlet valves that serve seven different mezzanine levels throughout the MRF plant. The ATM valve reverses the air pressure through the filters, cleaning them and the air volume is more than sufficient to do an effective cleaning job several times a day.
These features combined with DISAB equipment's reliability and longevity make the centralised vacuum systems highly efficient from an operator's perspective.
Product Overview
Our powerful central vacuum systems can be linked to a variety of vacuum units and a range of discharge methods can be selected to suit individual operational requirements.
Our fixed centralised vacuum systems can provide pipework from as little as 10 metres up to 3000 metres, either fully fitted by our expert engineers, or as supply only for your own installation.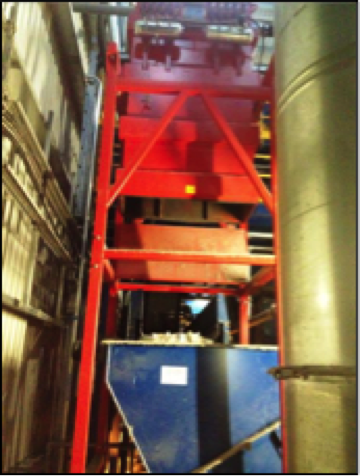 WHY DISAB?
 CUT TIME AND SAVE MONEY
Waste removal is faster, easier and more efficient, less time is spent by operators cleaning and large capacity collection mean less time spent emptying too. So downtime is significantly reduced.
Large deposits can be sucked up quickly from virtually anywhere and safely disposed of, or recycled back into process. So, if recovered material is valuable, huge savings can be achieved.
Because our powerful vacuum technology removes fine particles from the atmosphere, there's far less dust to get into the moving parts of your plant or damage bearings, which will mean greater reliability, less downtime, and a longer shelf life for your equipment.
 IMPROVE HEALTH AND SAFETY
There's no need for lengthy, back-breaking manual collection. Thanks to our fully enclosed systems and highly advanced filters, harmful dusts are instantly removed and safely contained, minimising the risk of dust exposure to your employees.
Talk to us today
Whether you require a tailor made solution, want to hire one of our industrial vacuum units or simply wish to discuss your requirements in more detail, call us on 01737 246 649 or use the button below to enquire online.