Jersey Recycling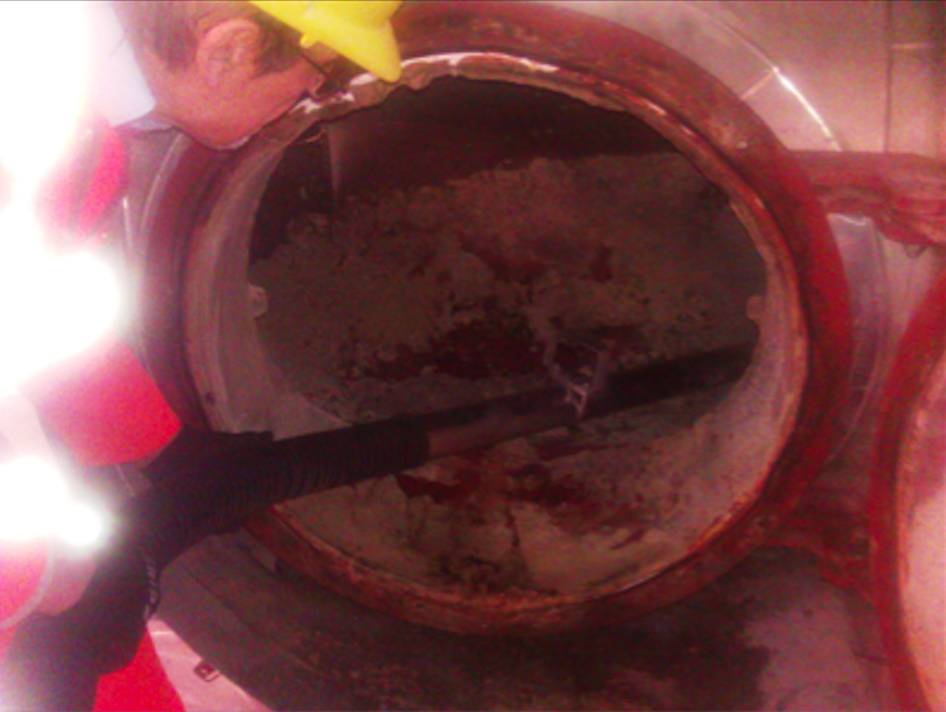 Project information
Project: Flue Gas Treatment Ducts Maintenance
Client:  State of Jersey
Product: DISAB BagVac
Project Background
Being an island with no space for landfill and a requirement to follow the highest environmental and air pollution standards, the State of Jersey has been practicing a refuse, recycling and incineration strategy for nearly 40 years. The Island's combustible solid waste is incinerated at the La Collette Energy from Waste (EfW) plant which is able to process over 105,000 tonnes of non-inert waste per year. Once as much of the refuse is recycled as possible, the La Collette plant burns the remaining waste using the heat to drive a steam turbine to generate 10MW/Hr of electricity at full production.
Cleaning out the Flue Gas Treatment Ducts
A regular requirement is to clean out the Flue Gas plant, for which the original two inch centralised pipe work system was simply inadequate as the FGT residue built up on the heat exchanger pipe work and required manual removal by operators using breathing apparatus and PPE equipment to ensure safety. This was an arduous and slow job and a solution was required.
We were asked to provide a more efficient solution. The BAGVAC with it's powerful suction in combination with a 4" pipe work system and inlet valves provided exactly what Ian and his team required.
"It used to take them approximately 4 days to clear around five cubic metres of FGT residue, a process repeated every 3 to 6 months using two men. Using the new BAGVAC system, the FGT ducts themselves were cleared in just two days. Some five cubic metres of FGT residue were removed, simply and easily into bulk bags which were safely disposed of in a hazardous landfill site."
"DISAB's mechanical installation team did a superb job, very fast, efficient and with the full and correct paperwork. They also did a good job with the wiring and with the operatives' training, so we were able to put the system straight to work on blocked flue gas treatment ducts. An excellent job all round."
Product Features
The BagVac's high suction capacity, together with its flexible discharge system, made it invaluable in this situation.
Providing 16.5kw of vacuum power that can pick up microscopic dust to 50mm debris over long distances, both horizontally or vertically, without loss of suction. With its retractable legs the discharge outlet height can be adjusted, allowing the internal hopper to discharge collected material in to any size of bulk bag or container.
Its fully enclosed recovery system means it took care of all hazardous debris safely, before being deposited into bags or containers for removal.
Product Overview
High suction capabilities, with 16.5kw of vacuum power.
Can pick up anything from fine dusts to debris up to 50mm in diameter.
Fully enclosed suction system allows even hazardous dusts to be collected safely
ATEX models available
Easy to manoeuvre by forklift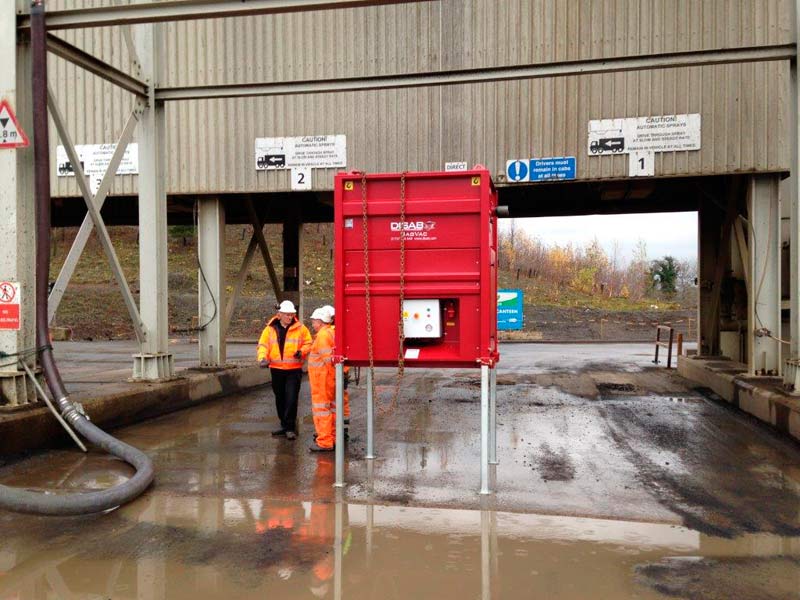 WHY DISAB?
CUT TIME AND SAVE MONEY
Waste removal is faster, easier and more efficient, less time is spent by operators cleaning and large capacity collection mean less time spent emptying too. So downtime is significantly reduced.
Large deposits can be sucked up quickly from virtually anywhere and safely disposed of, or recycled back into process. So, if recovered material is valuable, huge savings can be achieved.
Because our powerful vacuum technology removes fine particles from the atmosphere, there's far less dust to get into the moving parts of your plant or damage bearings, which will mean greater reliability, less downtime, and a longer shelf life for your equipment.
 IMPROVE HEALTH AND SAFETY
There's no need for lengthy, back-breaking manual collection. Thanks to our fully enclosed systems and highly advanced filters, harmful dusts are instantly removed and safely contained, minimising the risk of dust exposure to your employees.
Talk to us today
Whether you require a tailor made solution, want to hire one of our industrial vacuum units or simply wish to discuss your requirements in more detail, call us on 01737 246 649 or use the button below to enquire online.