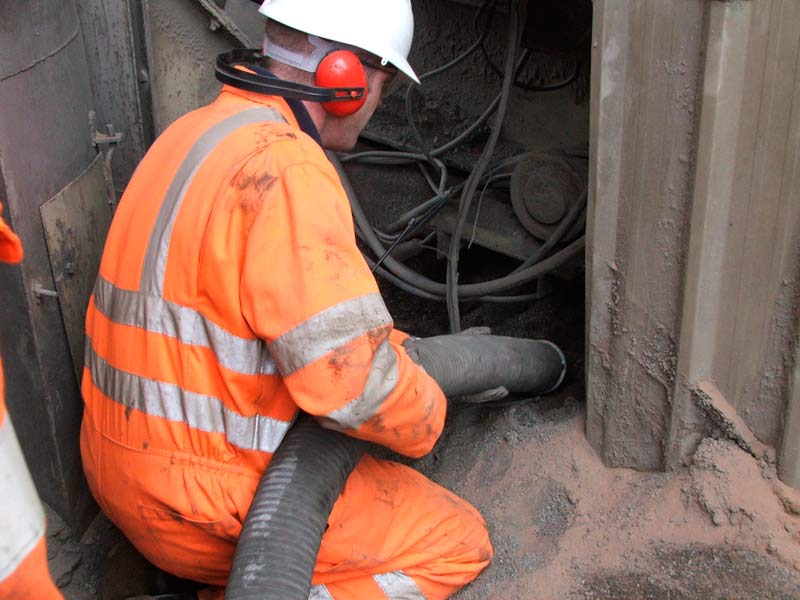 Pretty much every industrial process creates some amount of dirt and much of that dirt spends some of its time in the air as dust before falling onto surfaces and floors making it necessary for regular housekeeping. This would all be fine if it weren't for the fact that humans and machinery struggle to operate effectively in dusty environments. Machines clog, lose efficiency and invariably break and likewise human beings will inevitably suffer from a range of illnesses associated with dusty and dirty environments.
We've known about the importance of ensuring that we maintain clean industrial environments since the beginning of the industrial revolution. But incredibly, 21st century industry still utilises 19th century housekeeping techniques that do more damage than good.
Sweep it up?
Getting out brushes and sweeping waste materials or blowing dust with compressed air are not effective methods and actually make waste management worse.
Operators using brushes – end up sending dirt and pathogens into the air making it more likely that the dust becomes an airborne irritant to the workforce and in some cases this dust can become combustible material that can cause fires or explosions. Plus airborne dust that falls and accumulates in hard to reach places can become compacted over time making this dirt the perfect breeding ground for harmful bacteria.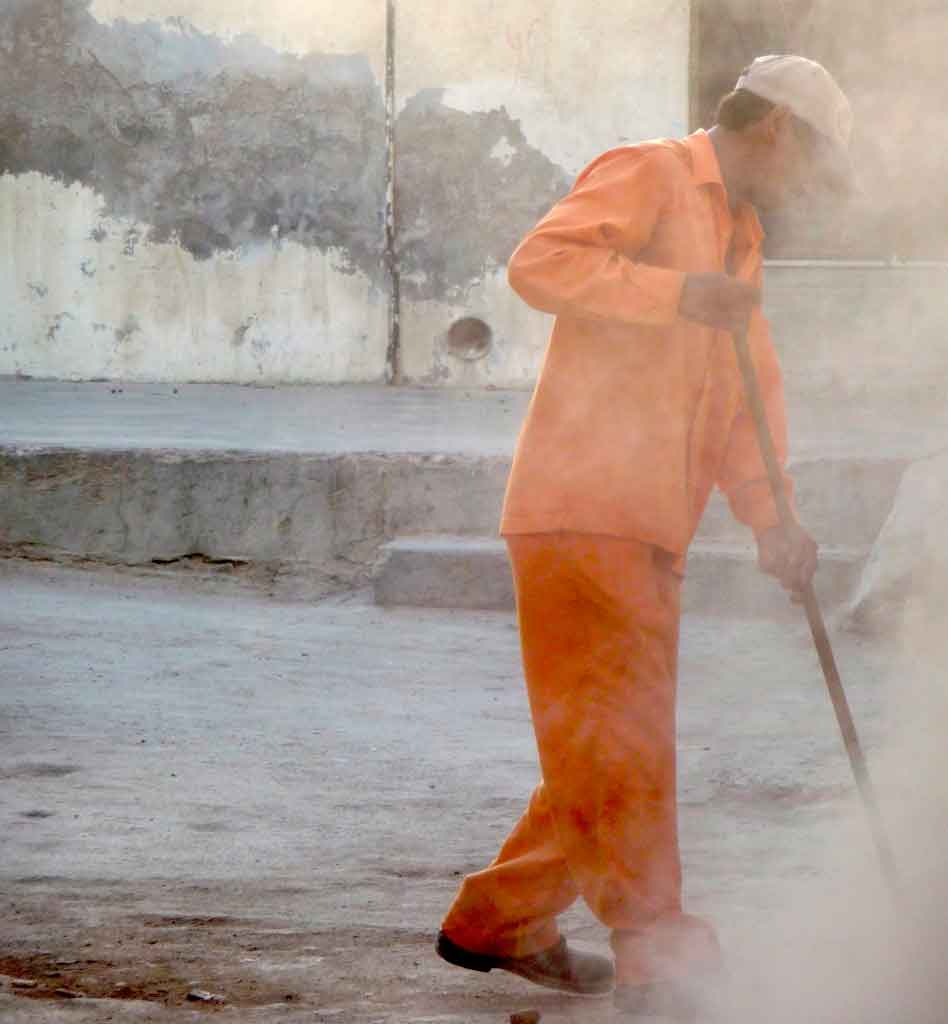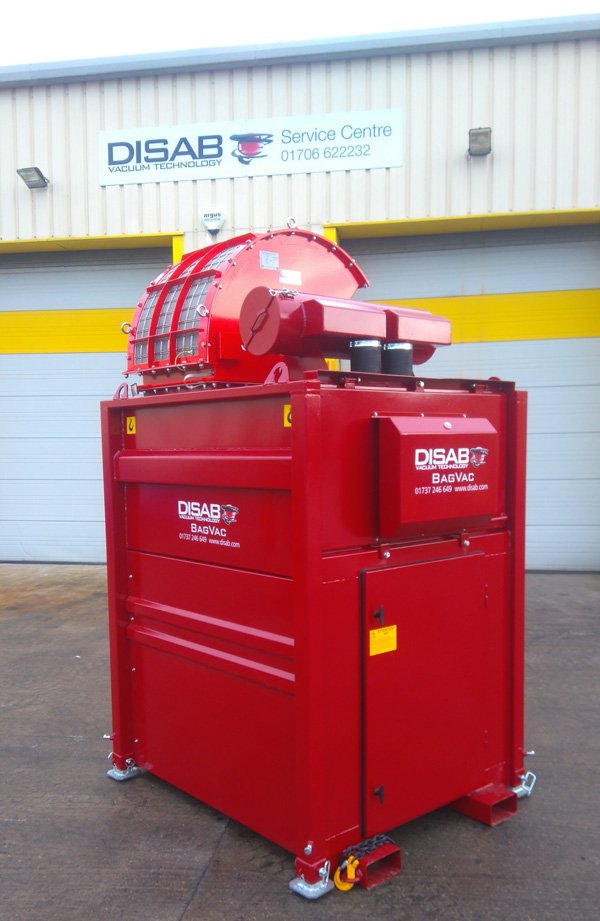 Industrial Vacuums are safer
Industrial Vacuums are a world away from a domestic hoover, but the principle is pretty much the same. By sucking material into a sealed unit or out of the site and into a zone where the material can be handled safely – airborne dust is minimised.
DISAB manufactures a wide range of machines that are suitable to work in pretty much every conceivable environment. Each machine is designed to remove material up to 50mm and down to minute particles and can also be fitted with high efficiency
particulate air (HEPA) filters to trap smaller 0.3 micron particles.
We also manufacture ATEX certified explosion proof vacuum units for those industries that handle substances that are more prone to explosions.
Industrial Vacuums Offer Greater Flexibility
Regardless of the size of your operation an industrial vacuum offers far greater flexibility than traditional housekeeping methods. In large sites, centralised vacuum systems ensure that multiple operators can work simultaneously and in different areas of the site and over numerous levels.
Our portable vacuum units offer flexibility of another kind. Lightweight units such as the Skipvac and Compvac can be easily moved around a site with ease and their incredible power offers suction power over long distances.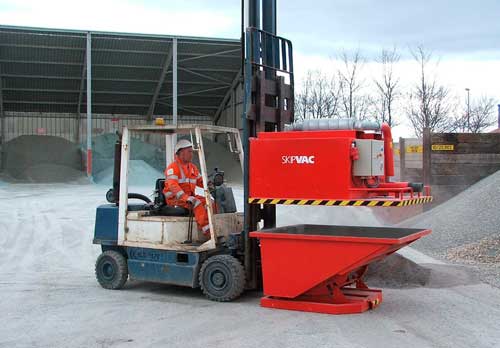 "With 4 inlet valves around the ground floor and another 5 on the first storey, the cleaners who are scheduled to clean up after each of the two main 8-hour shifts only need to carry a suction hose to wherever they need it, attach it to a suitable valve, and carry on cleaning.
Because it's easier as part of their scheduled routine, the cleaners are going around with the vacuum equipment more often and reaching all the places they couldn't get to before with ordinary equipment. As a result, the plant is cleaner and significantly more dust-free on a daily basis."
David Lake
Good Housekeeping is Good Business
Good housekeeping really does make good business sense. By choosing to work with an industrial vacuum supplier you choose to reap the benefits of a safer, healthier and more productive workplace. Whomever you choose to work with – make sure the supplier provides a full site survey and provides your employees with training on how to use and maintain the vacuum system. Also make sure that they have a full and comprehensive servicing department.
DISAB UK provides all of this. We'll carry out a free on-site audit, give you the best advice on what system would be most effective to meet your goals and we'll provide you with all the support you'll need to get the very best out of your machine. 
Talk to us today
Whether you require a tailor made solution, want to hire one of our industrial vacuum units or simply wish to discuss your requirements in more detail, call us on 01737 246 649 or use the button below to enquire online.