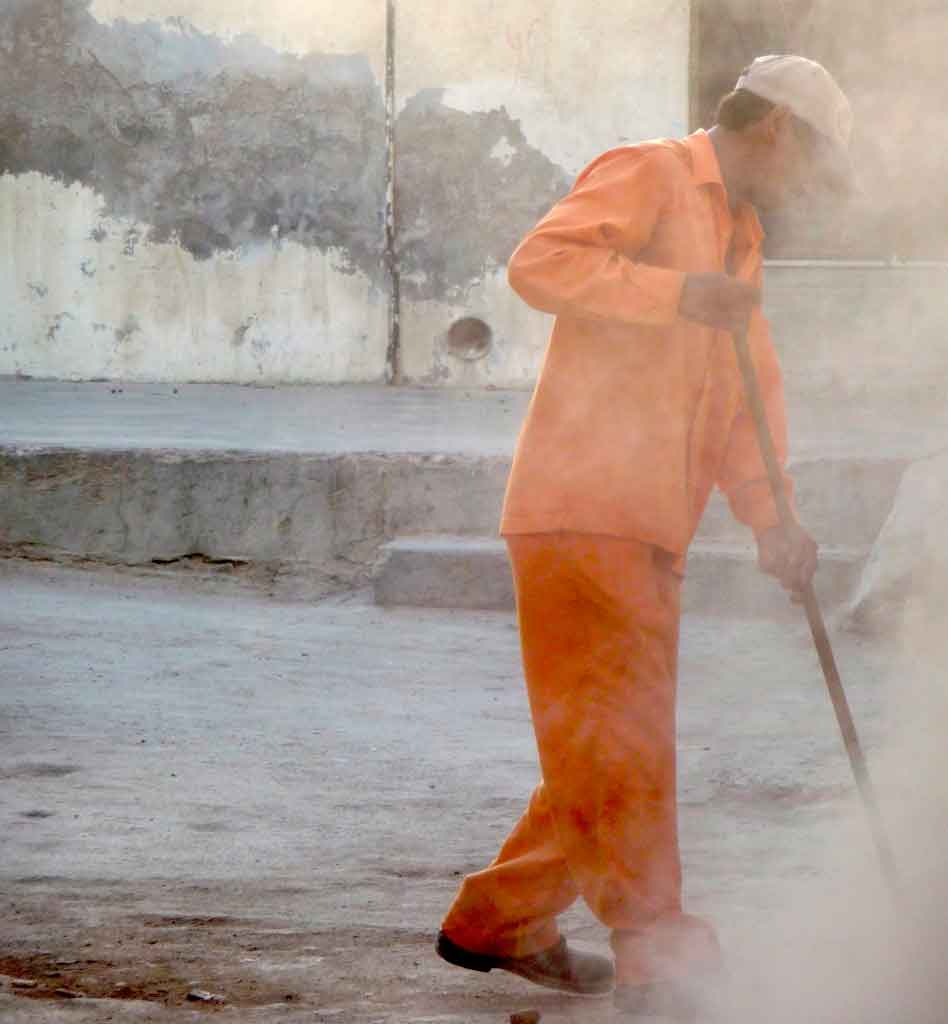 Recently the dangers of hazardous particulates in the air has received a great deal of press attention when research commissioned by the Greater London Authority concluded that residents in London are breathing air that contains dangerous pollutants in concentrations at or above World Health Organisation (WHO) guidelines. The campaign by the current Mayor Of London to reduce all polluting substances reminds us of the importance of clean air and also the stringent directives that guide employers on ensuring their working practices and are both safe and environmentally sensitive.
The issue of air quality is particularly relevant right now with the HSE staging the Workplace Healthy Lungs Summit which brings together a wide range of concerned bodies to find out more about what the regulator will be doing achieve effective control of exposure in practice and to discuss the business case for improved control of risk and hear directly about the human consequences of failure.
Changing dust clearance habits in the workplace
There are a range of contributing factors to air pollution, and industry has its part to play in ensuring that it minimises it's net contribution. Around 22% of UK carbon emissions come from the operational and embodied carbon of the built environment and waste from construction, demolition and excavation represents 59% of the total UK waste. So it's vital that employers think carefully about what solutions they are using to mitigate the effects their own industrial processes. Using 21st century techniques that reduce hazardous substances in the workplace can be hugely beneficial to industrial processes. A good example of this is replacing the traditional use of sweeping with an industrial vacuum unit. Using an industrial vacuum means a significant reduction in airborne dust and consequently health benefits for employees they can also lead to greater cost savings in process efficiencies & material recovery. The two videos below produced by the HSE help to highlight the dangers of using traditional dust clearance methods like dry sweeping.
Allglass – airborne and surface dust reduction
Recently we worked with Allglass who had historically used manual techniques such as brooms, brushes and barrows to remove airborne dust and surface dust. Acting on advice from the HSE they arranged a demo of, and then hired, a DISAB CompVac. Its vacuum power and capacity transformed the way they dealt with dust removal and thus exposure risks. Instead of sweeping and brushing, particles as fine as 10 microns up to 8mms were being sucked up with minimal effort and collected in the CompVac's large internal hopper.
"The DISAB CompVacTM is much faster than brushing and shovelling, but more to the point, it's a far more effective solution to our achieving the lowest exposure limits we can. With brooms and brushes there was a lot we couldn't do – the DISAB CompVac's changed all that." "We now pass the H&SE's spot checks with flying colours, and more importantly, we're achieving really low MEL targets. That is much better and safer for all those who are in our working and production environments."
Kevin Lamont
What YOU need to do next
Whether you are an employer or an employee, if you are working in an industrial environment where air quality may be an issue then it's essential that you evaluate your own processes and make changes that will not only benefit the workforce but also potentially increase productivity and efficiencies. If you have specific requirements about the removal of dust in your workplace, whatever the industry, a DISAB industrial Vacuum unit can help. Get in touch with the DISAB team who can offer specialist advice on your sector and specific needs.
Talk to us today
Whether you require a tailor made solution, want to hire one of our industrial vacuum units or simply wish to discuss your requirements in more detail, call us on 01737 246 649 or use the button below to enquire online.